We are a not-for-profit society operating in California, U.S.A., under I.R. 501(c)(3) rules. More…
We Aim To:
Promote education and cooperation among hobbyists and others interested in the study, culture, and propagation of succulent plants, including cacti.
Support the activities of organizations whose goals include the conservation of cacti and succulents in their native habitats.
Learn facts, make friends, have fun!
Table of points from Mini-Shows.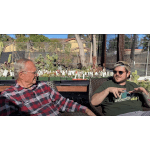 Gary Duke, a member of SCCSS since 1984, interviewed by Hunter of Cactus Quest continuing the conversation about ethical plant shopping and why as a collector conservation is something to consider.
2021-08-14
The 35th Inter-City Cactus and Succulent Show and Sale August 14-15, 2021 L.A. Co. Arboretum 301 N. Baldwin, Arcadia CA 9 AM tp 5 PM 1400 plants on display Many…