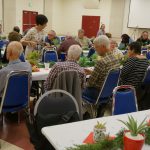 2022-12-11
Members and guests only: Our first Holiday gathering in 3 years will be held on Sunday, December 11th. We are celebrating our 50th year!  The festivities will start at 1PM in the…
2022-11-21
The final Mini-Show points totals for the year 2022.
We are a not-for-profit society operating in California, U.S.A., under I.R. 501(c)(3) rules. More…
We Aim To:
Promote education and cooperation among hobbyists and others interested in the study, culture, and propagation of succulent plants, including cacti.
Support the activities of organizations whose goals include the conservation of cacti and succulents in their native habitats.
Learn facts, make friends, have fun!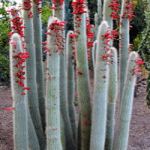 Columnar cacti are not a closely related set of genera, but a lumping together of all the cacti that are much longer than they are around.
Three related genera from Africa.
Table of points from Mini-Shows.