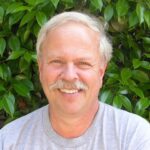 2022-06-12
PRESENTER: Tom Glavich "Exploring Euphorbia" Members and their guests Free admission
Meeting: 1:00 pm, presentation: 1:30 pm.
Genera from the highlands of Bolivia and Northern Argentina.
A large genus of succulents in the Crassulaceae family, native from the mountains of Mexico to northwestern South America.
We are a not-for-profit society operating in California, U.S.A., under I.R. 501(c)(3) rules. More…
We Aim To:
Promote education and cooperation among hobbyists and others interested in the study, culture, and propagation of succulent plants, including cacti.
Support the activities of organizations whose goals include the conservation of cacti and succulents in their native habitats.
Learn facts, make friends, have fun!
Table of points from Mini-Shows.
Rod Haenni has explored the hardiness of thousands of different cacti and other succulents in different settings and microclimates. All…
2022-04-30
Apr 30 2022 10am - 4pm, May 1 10am - 4pm Veterans Memorial Center, Multi-Purpose Room 4117 Overland Ave., Culver City, CA. INFO: 310-822-1783