Upcoming Events
Next Meeting
We meet at:
     South Coast Botanic Garden [Map]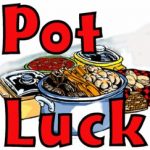 2016-12-11
Our annual Holiday Pot Luck will be held on Sunday, December 11th, our usual meeting date.
Special Events
Next Calendar Event
2017-01-14
Desert Forum at the Huntington on Saturday Jan. 14th. Entry is free to SCCSS members if you show your club badge and arrive by 9:45am.
We Aim To:
Promote education and cooperation among hobbyists and others interested in the study, culture, and propagation of succulent plants, including cacti.
Support the activities of organizations whose goals include the conservation of cacti and other succulents in their native habitats.
Learn facts, make friends, and have fun!
Latest News
Table of points from Mini-Shows.
Plant of the Month
Cactus of the Month
Succulent of the Month