Upcoming Events
Next Meeting
We meet at:
     South Coast Botanic Garden [Map]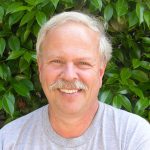 2017-10-08
Cactus of the Month: Copiapoa. Succulent of the Month: Lithops, Conophytum.
Next Calendar Event
2017-10-07
OCT. 7-8 Sat 10am-5pm - Sun 11am-3pm St. Paul's Church, 2216 17th Street, Bakersfield, CA 93304 Free Admission & Parking, INFO: 661-8318488
We are a not-for-profit society operating in California, U.S.A., under I.R. 501(c)(3) rules. More…
We Aim To:
Promote education and cooperation among hobbyists and others interested in the study, culture, and propagation of succulent plants, including cacti.
Support the activities of organizations whose goals include the conservation of cacti and succulents in their native habitats.
Learn facts, make friends, have fun!
Latest News
Table of points from Mini-Shows.
Plant of the Month
Cactus of the Month
Astrophytum (Bishop's Hat) is a (mostly) star shaped cactus from north/central Mexico and southern Texas, USA.
Succulent of the Month
These 2 caudiciform genera, are unrelated except that they are both from Africa and Southeast Asia and are named after the country Aden.