Upcoming Events
Next Meeting
We meet at:
     South Coast Botanic Garden [Map]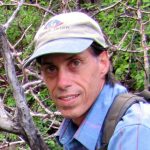 2016-07-10
PRESENTER FOR JULY: Brian Kemble: Gasterias - South Africa's Big Smile. Why...
Special Events
Next Calendar Event
2016-07-01
July 1-3  CSSA Annual Show and Sale – HUNTINGTON Botanical Gardens 1151 Oxford Road, San Marino, CA. 626-405-3504  Plant sales start July 1st thru July 3rd The show opens July…
We Aim To:
Promote education and cooperation among hobbyists and others interested in the study, culture, and propagation of succulent plants, including cacti.
Support the activities of organizations whose goals include the conservation of cacti and other succulents in their native habitats.
Learn facts, make friends, and have fun!
Plant of the Month
Cactus of the Month
The Echinopsis genus has been revised and now includes Lobivia, Tricocereus, Helianthrocereus, Pseudolobivia, and many other lesser known and rare genera. At the Mini-show all these genera will be accepted under their old names, as will hybrids and cultivars.
Succulent of the Month
The name means "Thick Foot". Native to only Southern Africa and Madagascar.