South Coast C&SS Holiday Pot-luck 2017 (members only)
2017-12-10 @ 12:00 pm

-

2:00 pm

UTC-8
December 10th, from Noon to 2 PM
Our annual Holiday Pot Luck will be held on Sunday, December 10th, our usual meeting date. The start time is noon. We will be in the auditorium. We will start set-up at 10:00 AM. Anyone with a flair for decorating or arms to help with table and chair set up is encouraged to come early. Any volunteers who have, please bring juniper for the tables. Phyllis has volunteered for the centerpieces.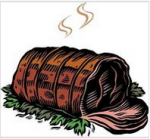 The Club will provide prime rib and ham, paper plates, cups, and plastic utensils. Coffee, tea and water will be available. You may bring your own drink if you want something else. Carol Causey is managing the kitchen. Check with Carol or the kitchen monitor when you bring your covered dish for 8-12 people. It can be a salad, side hot or cold dish or dessert. Appetizers should be brought before noon so we have something to munch on during our social ½ hour. Don't forget a serving utensil.  Please bring your food already heated or chilled, before 11:45. There really isn't time or the capacity to heat things up. The kitchen has one oven, one microwave, and a medium size refrigerator.
Please also bring your 2017 "Annual Plant", Pachypodium lealii subs.saundersii, which you received last December. This year's plants will be judged and everyone can pick up an "Annual Plant" for the 2018 contest. It will be fun to see how they did – dead or alive.
The Mini-show winners will be announced and prize plants will be awarded to the people with the highest point totals. We will award to the highest 4 point total in each category. Thanks to all who participated in this interesting and educational activity.
We will also hold the drawing for 2 free memberships to CSSA for those who are interested and have not been members in the past.
After we adjourn, please pitch-in and help clean up. We expect to adjourn around 2:00 pm.